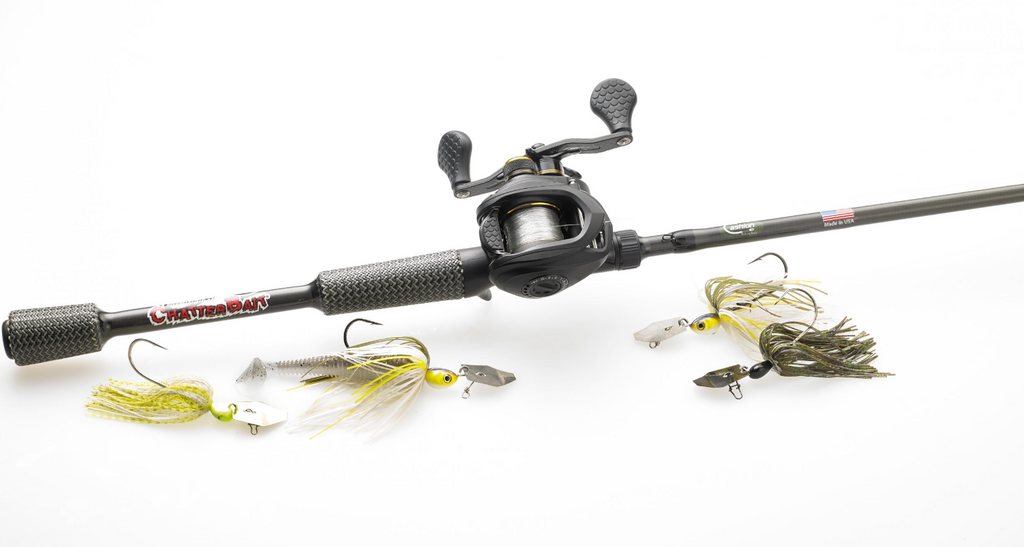 Cashion ICON ChatterBait Rod
CFR-ICH71MHMF
We currently have 1 in stock.
Description
We combined everything that was great from the Elite Series Chatterbait Rod and molded it with the ICON blanks. Using American sourced carbon fiber pre-preg,  the ICON blanks are designed and rolled in Sanford, NC with an engineered and upgraded epoxy. The first thing you will notice about the new ICON rods is how light they feel in your hand. ICON blanks are un-sanded, which protects the blank with an epoxy encapsulation. This makes them more impact resistant, as well as adding a signature, distinguished look.
Just like all other ICON Rods, The ICON Chatterbait Rod is designed with a high-quality American Tackle graphite Reel Seat, and size #4 micro-guides, which gives you unheard of sensitivity and control. It also features a new cut down reel seat with less threads to maximize your comfort and minimize weight. All ICON Rods feature a butt and fore grip manufactured using carbon fiber / fiberglass, which feels great in your hands as well as increasing durability. Cashion grips are more durable than cork or foam, plus they are denser, which allows vibrations experienced at the rod tip to travel directly to your fingertips.
---
Share this Product